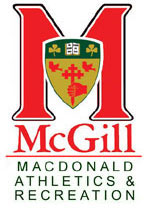 • Intramurals
• Registration Info
• Handbook
• Badminton
• Cosom Hockey
• Cross Country
• Golf
• Gym Soccer
• Ice Hockey
• Kinball
• Soccer (Fall)
• Softball
• Tennis
• Volleyball

• Instructional
• Information
• Staff Fitness
• Student Courses

• Recreational
• Schedule







Top tips to registering on line.

FAQs





STAFF FITNESS






Staff Fitness Initiative

Please register On-line for all courses.

We are now registering for the 2013 Summer Staff Pilates.

| | | | | |
| --- | --- | --- | --- | --- |
| Course | Days | Times | | Duration |
| Staff Pilates - Summer | Tue/Thurs | 1200-1300 | June 4th | 13 weeks |
The Registration for the Staff Fitness Courses take place four times per year. Although the approximate dates are provided, final registration dates are posted on the home page of this web site:

1. In the Fall semester, typically the registration takes place in September.

2. Winter semester registers in December for courses that start in January.

3. Spring is a 7 week session and usually the registration is held in April.

4. The summer registration takes place in May.

All registrations are on a first come, first served basis.

COURSE DESCRIPTIONS
Staff Body Sculpting
Body Sculpting is a gradually developing toning & fitness class, accompanied by music. A mixture of movements with a variety of aids: large exercise balls, a selection of light weights, and elastic tubing are all used for resistance and performing the prescribed exercises. The intention is to tone and firm all major large muscle groups, keeping in mind that some of these may have been ignored for some time, to provide some mildly stimulating heart pumping aerobic activity while minimizing muscle soreness by warming up and cooling down with lots of stretches incorporated. All done in a controlled manner to improve your fitness.
Staff Pilates
Pilates is an exercise method that focuses on improving muscle coordination and control, joint mobility and release, flexibility and spinal alignment using controlled movements that encourage the use of body AND mind. These objectives are achieved by learning about correct breathing patterns, neutral spine and pelvis, scapular stabilization and strengthening the core muscles; abdominals, lower back and buttocks. Muscle strength and flexibility are enhanced using movements with proper control and form.
Staff Yoga
Yoga at MAC, is a combination of practicing Hatha yoga positions, which are used to strengthen, improve posture, increase flexibility and calm stresses and breathing and breath control, which are also an integral part of the yoga experience and are used to ease frayed nerves and calm stresses. Soft and relaxing music are used as a background to add to your pleasure and serenity
Boot Camp
This is an incredible fat burning workout which will bring a new level of challenge into your exercise program. If you are looking for a fast, intense and efficient cardio training that doesn't require any complicated equipment, this is the class for you. The exercises incorporated into the classes will target every muscle group, increase flexibility, improve agility as well as strengthen your core. The class will start with a warm up leading right into the cardio/strengthening exercises and finish off with a cool down. This is a class which is suitable for any fitness level. For those who need a challenge to reach another level it's perfect!!! For those who wish to tone their bodies and feel more energetic….perfect!! It is even perfect for those who are starting out – you will notice a difference from one week to another. The great thing about this class is that you can choose your pace. It is also a complementary class to other activities you may be involved in (ie: soccer, football, hockey, golf etc…). What I enjoy about it is that it is soooo much FUN - Get ready to sweat!!!